"Watch this tiny lady entering the stage, her eyes like a blind desperately trying to see. Then, after a moment of hesitation, her voice emerging from deep within, transcending the music and the words, taking possession of her from head to toe, and submerging us as a black-velvet wave. (Jean Cocteau)  
Barely four-foot-eight tall (142 cm), her frail silhouette on the huge stage, but such a présence, such force, such an expressiveness! Spellbound audiences, hall after hall, a national treasure, icon of France and the French chanson. Edith Piaf may rightly be called legendary, if only because of the string of myths surrounding her – some choreographed by herself, some eagerly condoned and cultivated. As if her life by itself wasn't already compelling enough. A bitter-sweet novel, sometimes brilliant but more often heartbreaking.
Edith Giovanna Gassion was born in December 1915 in Paris, in the impoverished neighborhood of Belleville. Her mother a street-singer, her father a circus-acrobat, she largely grew up without parents, having to fend for herself. A precarious childhood until, nineteen years old, she was literally plucked from the streets by the owner of an exclusive nightclub, enchanted by her marvelous, powerful voice. This Louis Leplée gave Edith her first real stage, and the artist-name with which she would soon conquer Paris, then France and the rest of the world.
Edith Piaf's importance for the French chanson cannot be overstated, in part also because of the many young talents she discovered, groomed and encouraged, like Yves Montand, Leo Ferré, Charles Aznavour, Gilbert Bécaud and Georges Moustaki. But her biggest legacy are her unforgettable chansons and the passion with which she sang them. A passion fueled by her eventful life, the pain of growing up without warmth and tenderness, her longing to be loved and valued, by her many lovers and especially by her audience. An unquenchable thirst that ultimately – in 1963, at fourty-seven years only – proved fatal…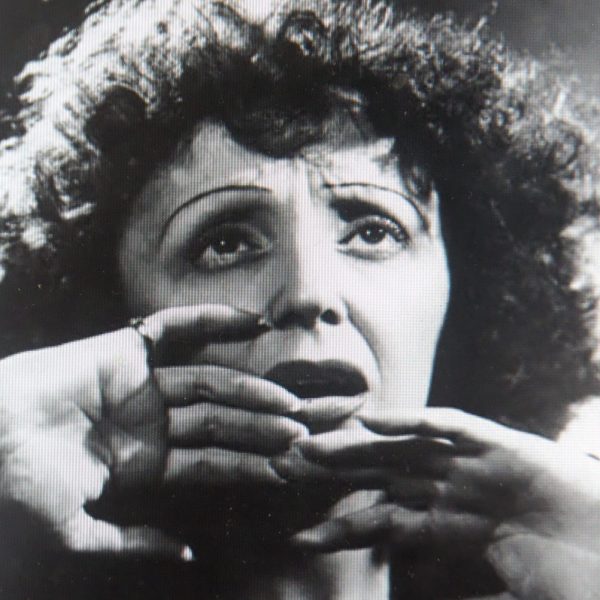 In Hommage à Edith, with images, anecdotes and fifteen of her chansons, Ménestrel takes you through the poignant life of Edith Piaf, the tiny street-girl from Belleville who conquered the world but whose pain, longing and sorrow drove her to exhaustion and an early grave.